Hello. How are you today? We hope you are feeling well. Here's what Penny and I did yesterday.
We went on our first training workshop for the Medieval Animals Heritage Project and it was great, we learnt so much and we had fun too. It was a lovely way to spend a very wet Saturday afternoon, you may recall that Friday had seen Storm Eunice cause a great deal of damage across the country.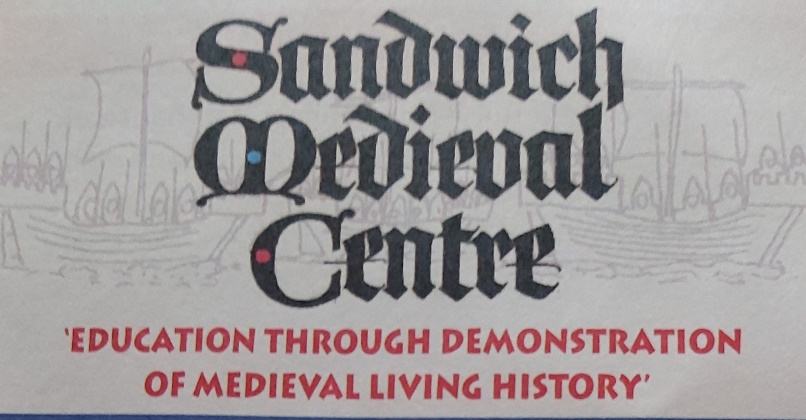 Figure 1: Basilisk, Bestiary, London, British Library, Royal 12 C XIX, f. 63, circa 1200-1225.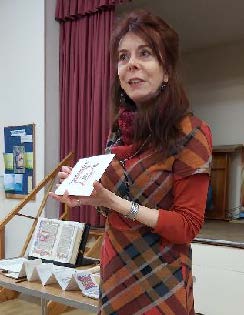 Figure 1 Julia Baxter introduces the Workshop
The session was hosted by Jason Hulott and the Medieval Combat Group for the Sandwich Medieval Centre. This Centre started up a couple of years ago but it has been badly hit by Covid lockdowns. Nevertheless, it's getting going now and there is so much to do there. They are looking for volunteers too. Please see their Sandwich Medieval Trust website.
The workhop was held at St Dunstan's hall in Canterbury. This was a great venue for us as Penny is on crutches and it is a very accessible site). We wanted to meet with illuminator and expert calligrapher Julia Baxter not only to learn how to draw medieval zoomorphic and decorated initials but also to discuss hosting a workshop for children and families as part of the Medieval Animals Heritage project.
In just three hours Julia trained 24 of us to produce decorated medieval initials with fun examples of fighting bunnies from Books of Hours.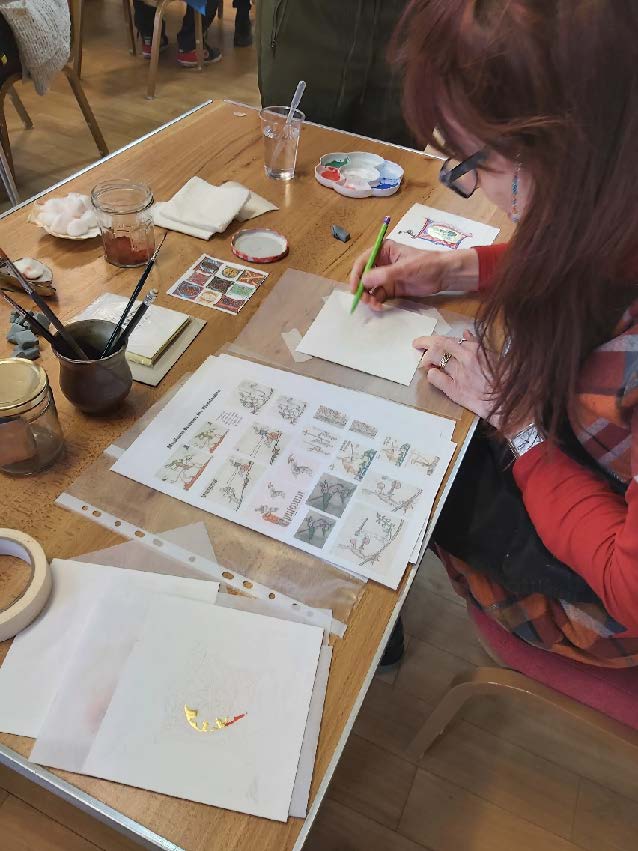 Figure 3 Julia Baxter at work on her medieval initial letters, note the goldleaf example in the foreground and the outline designs above
First we looked at different letter designs and modern interpretations of medieval lettering. Having chosen a design we liked, we went straight to work tracing the elements we wanted to include in our own initial. Here is are examples of Julia's work on the left and a medieval initial from Canterbury featuring a hare playing a harp for comparison from the Wren Library in Trinity College, Cambridge.
Then having traced our designs, we transferred them to the artpaper using powdered pigment placed in an oyster or mussel shell (to stop it getting everywhere) by carefully daubing the reverse of the image using a cottonwool ball. The pigment left a light orange line imprint when the tracing was outlined. I decided as the workshop was in Canterbury to Figure 5 Jerome, Interpretations of Hebrew names, Cambridge, TCC feature bunnies representing St Thomas Becket carrying a cross and Henry II carrying a sword and shield in a letter M for Medieval.
Following the tracing, we carefully prepared to place the gold leaf in position. First, using a gilding quill, we 'inked in' the areas we wanted to be gold with 'size', a sort of tacky glue that has to dry for 30 minutes. Next, the gold leaf on transfer sheets, is gently pressed on top of the size, and finally, the residue is brushed away with a soft brush. It is very satisfying to see the gold bring the letter to life. However, then a good deal of concentration is needed to add colour round the gold and pick out patterns and outlines in white and black. We used gouache paints rather than inks as they are not transparent and are similar to the jewel-like colours of original medieval manuscripts with their crimson red and lapis lazuli rich blue.
If you would like to see some more medieval 'killer bunny' images – see this blog from the Medieval Manuscripts department of the British Library. Here are my finished Thomas v Henry bunnies in M for Medieval and Penny's beautiful initial P with a bunny riding a Penny-faced snail (an allusion to her current immobility).
We had a joyous and productive time, thanks to Julia and Jason and the Sandwich Medieval Trust. Do let us know if this sort of workshop is something you would like to do – you can contact us via www.MedievalAnimals.org . There are many beautiful examples of animals used in decorated letters by medieval Canterbury and Rochester monks and scribes. We can have a lot of fun creating our own versions as well as learning about this great (and Figure 7 Prayerbook of Renaud de Bar, London, British Figure 8 'P is for Penny' you can see where largely unknown) medieval animal heritage.
Thank you for reading!
Diane
20.2.22